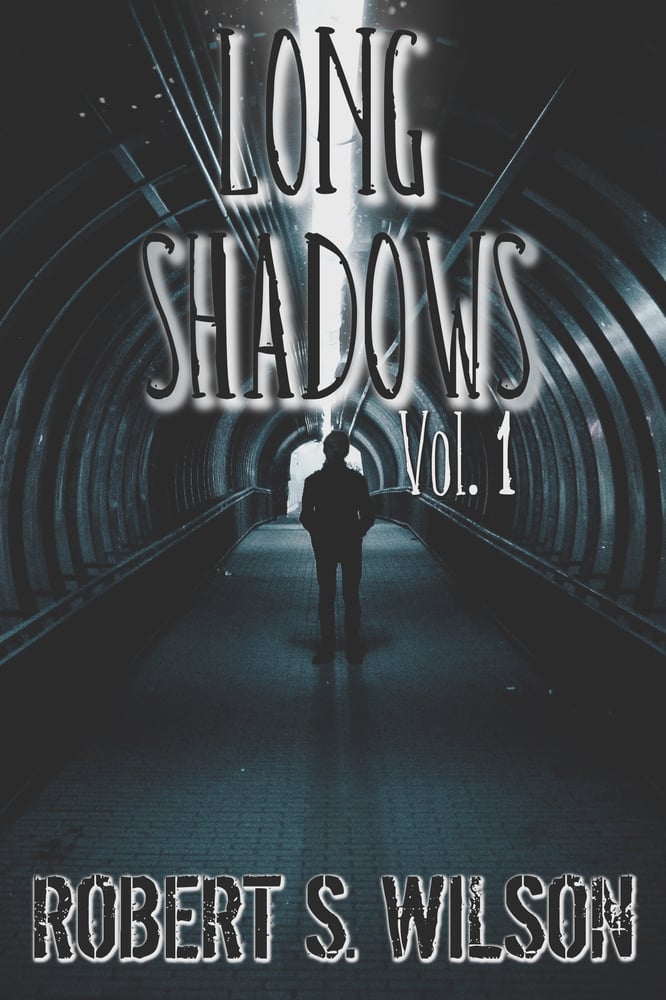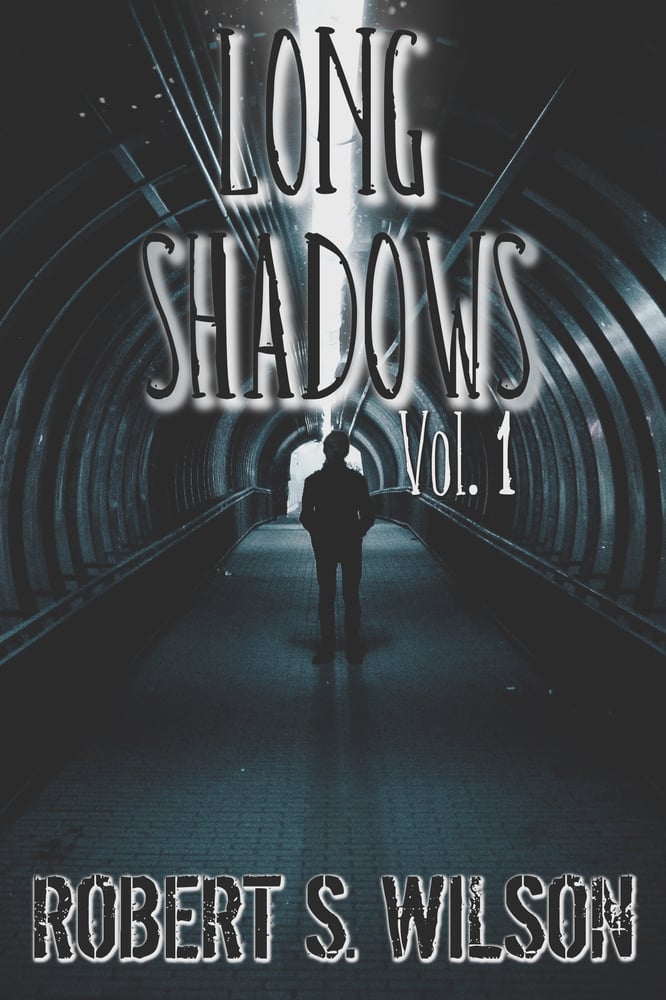 Long Shadows: Volume 1 (Trade Paperback Collection)
$17.00 / On Sale
559 pages
A book of nearly 150,000 words of dark novelettes and novellas collected together in the order they were originally published. Includes the Kindle horror bestseller THE QUIET and e-reader.net Thriller-of-the-Month EXIT REALITY as well as 6 other pieces of long fiction.
"I'm a Robert S. Wilson fan from now on!"--Joe McKinney, author of FLESH EATERS and APOCALYPSE OF THE DEAD
"Robert S. Wilson proves himself a master of the dark fantastic."--Tim Waggoner, author of LIKE DEATH and THE HARMONY SOCIETY
"Robert S. Wilson's fiction is highly original, deftly written, and shows a refreshing commitment to (and respect for) craft and depth."--Greg F. Gifune, author, THE BLEEDING SEASON
"Wilson is a dark force to be reckoned with."--Trent Zelazny, author of DESTINATION UNKNOWN and FRACTAL DESPONDENCY
James Benton might be the last man on earth. Racing to get to work, he finds random abandoned cars, smoldering pile-ups, and something even stranger. Everywhere he goes there's no grass, no people, not even a bird in the sky. Alone in a barren world, James travels west in search of someone, anyone who might have survived The Quiet.
The future of experience is digital...even in death. Ray Garret is an Antivii agent in charge of tracking down the source of digi-human viruses. He's no lover of the HPDID (Human Perceptual Digital Interface Device), but when a recorded experience from his dead wife is left for him, Ray has no choice but to play the file, changing his life forever.
When FBI agent Chad Nelson wakes up in the body of another Chad Nelson--a brilliant violent serial killer--he struggles to understand what has happened to him. But the only way back... is through the mindhole.
When Art Gibson's collie, Ginger, goes out of control, barking and digging at Dead Man's Hill, Art makes a chilling discovery: someone is trapped inside. Alive. Once rescued, the man himself is even stranger. Naked and unable to speak, he is taken to the hospital. As he recovers from an unknown shock, the fate of an entire universe is at stake.
Death is but a doorway... when SoulServe holds the key. One by one, a group of scientists at Brizen Health are being murdered by... something. Doctors, subjects, and even janitors are reporting disturbances in Section 671, the Neuro-Technical Division. Antivii agent Ray Garret is called to the scene to get to the bottom of things before another brilliant mind can be taken. But when his wife, Rhonda, starts falling at random and begins to have seizures, the ghost in Brizen Health could be Ray's only hope to save the love of his life.
Young Koadie Lawson is tired of Rudy bullying him on the bus. Using a new Lifeline program called LifeCraft, he creates the perfect interactive perceptual trap for Rudy in the form of a fake porn file. But when Rudy takes the bait, Koadie gets more revenge than he bargained for. Now it's up to Ray Garret to go in and save Rudy from his own perceptual hell and bring the poor kid back to the real world before there's nothing left to save.
Ever since Thomas Martin joined the United States Army National Guard, he's been called a "Weekend Warrior" by more than a few folks. But those days ended the moment the daubers blasted through the stratosphere and melted down Japan. How do you stop an alien species from engulfing the once-beautiful world you call home? What can one man do to save Earth from its impending end?
When successful environmental prosecutor, Angela Bane, goes in for her annual synaptic backup, something goes terribly wrong and she wakes up twenty-two years later in a chaotic surgery room, disoriented and unable to speak. With no memory of her murder and no bearings in this place and time, Angela begins therapy to try and adjust. Then the dreams begin. A dark parking garage, a close colleague, and the obscured face of a man lifting his gun and pointing it in their direction. Could she actually be remembering something from after her backup?