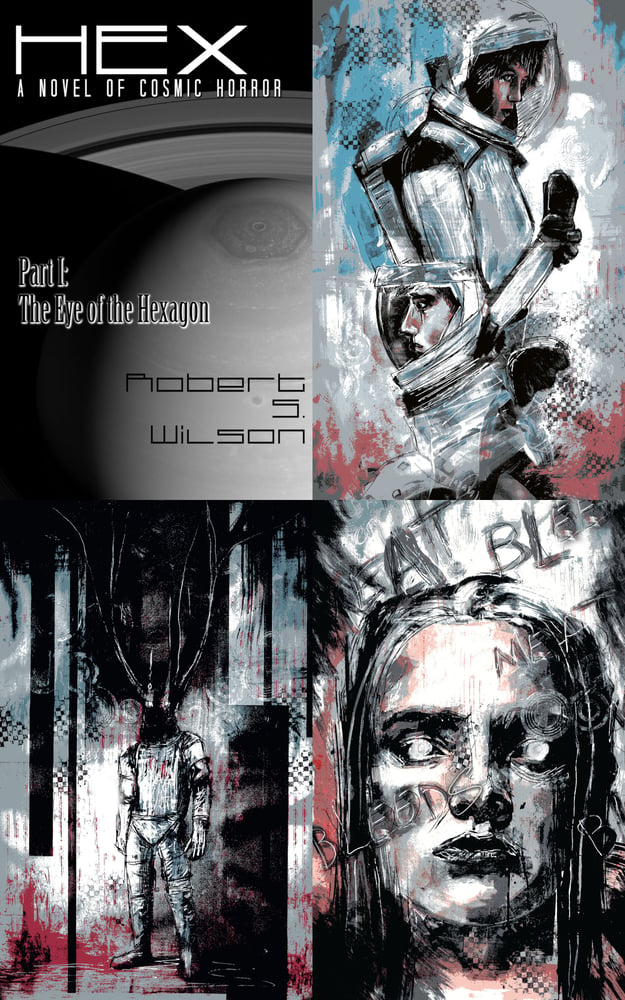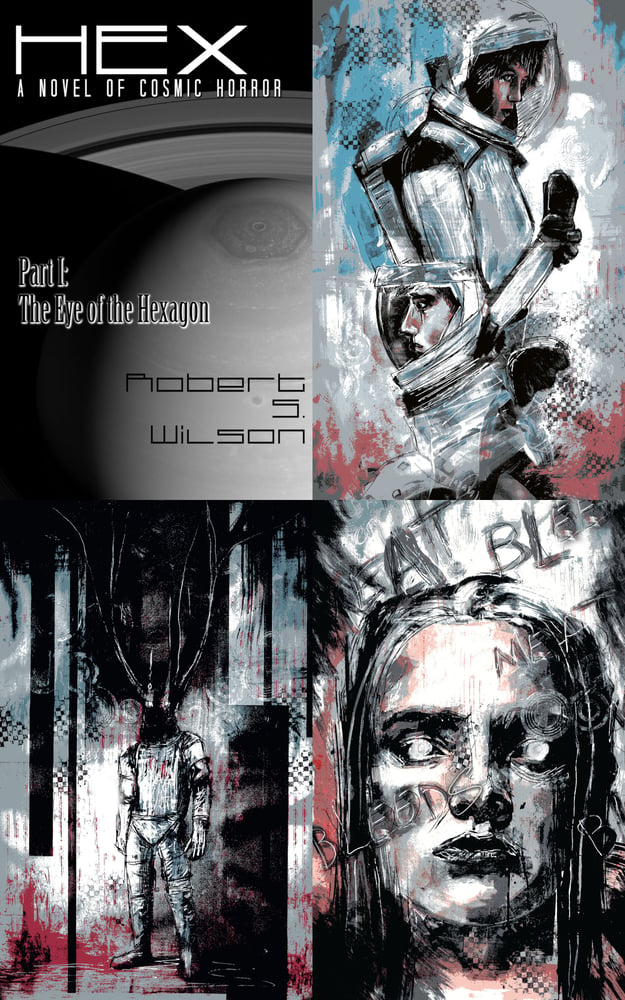 Hex Part I: The Eye of the Hexagon (Limited Edition Signed and Illustrated Chapbook)
$10.00
Available now.
Limited to 100 copies
58 pages
Color illustrations
Signed and Numbered
Interior artwork by Luke Spooner of Carrion House Illustration
Part 1 of 6 of the new serial cosmic horror novel by the author of THE QUIET and SHINING IN CRIMSON.
"Robert S. Wilson proves himself a master of the dark fantastic."--Tim Waggoner, author of LIKE DEATH and THE HARMONY SOCIETY
"Robert S. Wilson's fiction is highly original, deftly written, and shows a refreshing commitment to (and respect for) craft and depth."--Greg F. Gifune, author, THE BLEEDING SEASON
All her life, Tahlia has wanted to go to Saturn. To devote her life to studying the planet's bizarre and amazing weather patterns up close. Especially the mysterious Earth-sized hexagonal storm at its north pole. But after she was cut from the crew of the USS Zazel by the man she thought was the love of her life, she was sure she would never realize her life's dream.
[Meat bleeds]
But just six months after arriving in orbit of the ringed planet, Zazel goes silent and no one knows why. The only hope of discovering the truth and possibly saving Zazel's crew is to send a team in Zazel's predecessor, the USS Perseus to investigate. And Tahlia's dream is suddenly back on the table.
[Meat bleeds]
Now captain of her own ship, Tahlia leads her crew to face the horror that awaits, both aboard Zazel's haunted metal shell and within the ever-watching eye of the storm itself.: The Hex.
[Meat bleeds]
And in the vortex of that storm where she's searched her entire life, something will find Tahlia.
[Meat f*cking bleeds]
And she will be reborn.